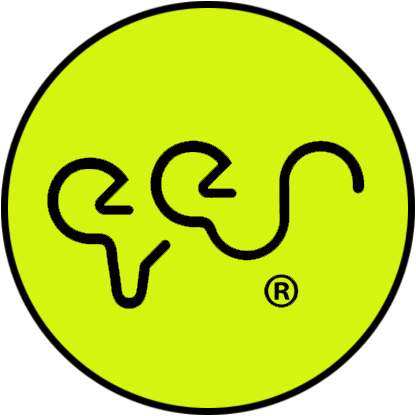 The Ritual Sphinx
The heat of cold digital noise
This post shows the need to release different music, go ahead, evolve, support talented, unknown personalities, hidden realities in the underground, redefine them and make them something new, a challenge, that we can be proud of.
Photographs by: Gabriele De Marchi and Beatrice Testa.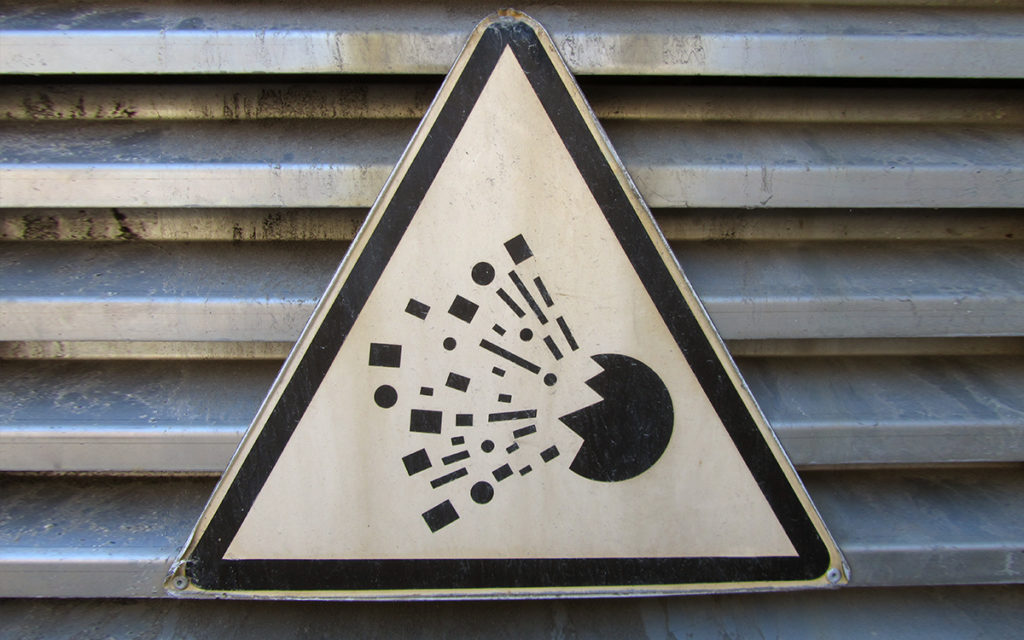 Tell us more about you and your initial approach to music? My name is Alessandro and I am 26 years old, I started playing at the age of 13, my father's acoustic guitar was the first instrument I had contact with. I used to listen to a lot of music at home, from classical to rock music, but the real revelation started when I heard the Nirvana album "Bleach" for the first time. Living in Ruta di Camogli, a small town on the Ligurian Riviera, I was completely alien to the sound of grunge rock, so I was shocked and fascinated by all those rusty and metallic sounds. I had no idea what I was listening to, but that mysterious energy made my way into music. Later my interest turned to various other genres, such as progressive rock and industrial rock where I began to perceive a specific interest in electronic parts.
What has changed from then and how has your idea of ​​music been structured?
Currently, listening is also aimed at studying, sharing research and experimentation in genres such as folk, jazz, classical, avant-garde and of course electronic music. My music reflects this attention to different genres and my intent is to extract a sort of emotional and expressive form that comes from specific situations, something evocative that I use to build and narrate stories. Having also a long lasting parallel experience with drawing and painting, my music has a certain materiality, which I perceive as a structure of visions and sensations suspended between the sound and the visual world.
What do you use to compose your music? Tell us about the internal creation process and its contents. I mainly use the computer and hardware, virtual and acoustic instruments to compose. I prefer to deal with the virtual world because of its cold and deep features, in its binary structures there's a hidden concept of "decadence and metamorphosis", which is a source of inspiration for my creative and imaginary method. I conceive my music as something that does not want to be just music; sometimes it takes form of soundscapes, which I try to express through the creation of contemporary art installations. In my imaginary, I often deal with issues connected with the invasiveness of contemporary technology towards our daily life.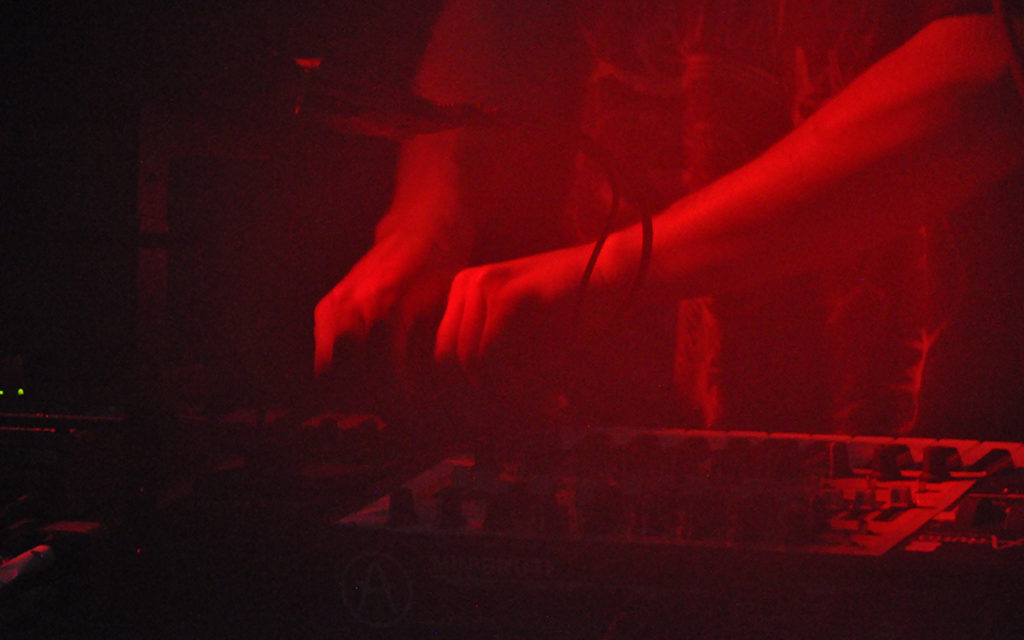 What do you think about digital music instead of physical support and what do you think about social networks and how do you talk about them?
Streaming is comfortable for the availability of online contents in any time. I like the idea of ​​being able to easily communicate and share online contents. This immediacy is something that has no precedent in human history. However I criticize the fact that social networks feed egocentrism and exhibitionism and the lack of interaction with the real life, favoring only virtual interactions.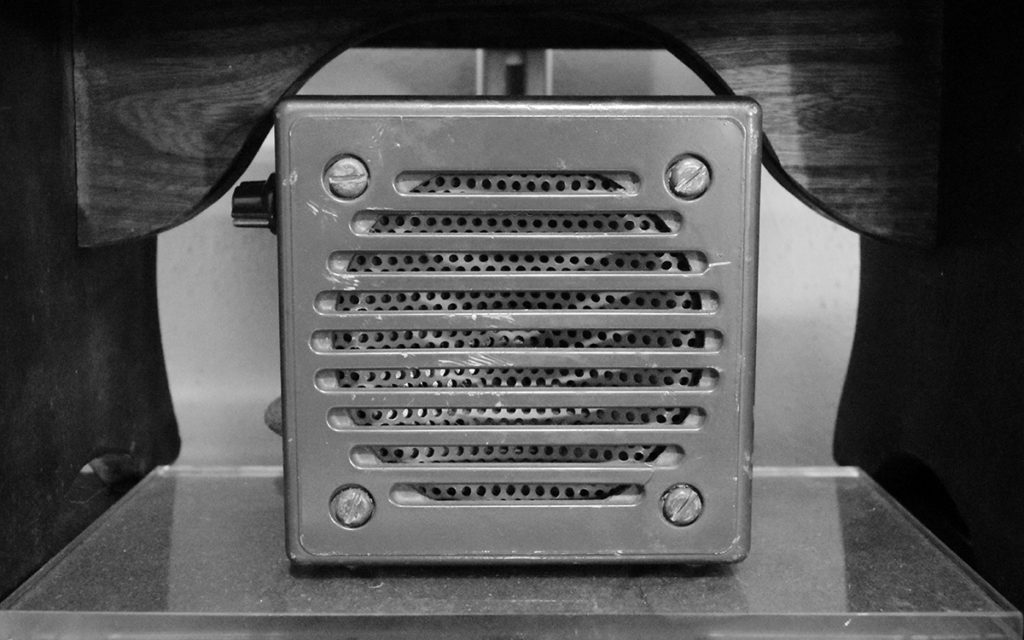 A conceptually present conflict within the same sound compositional structure, where the technological instrumentation is bent to assume an anomalous behavior for emotional and narrative purposes. In more technical terms, using a composition software with a limited number of possible interventions, I put myself in a position to come up with evasive methods to reach and build my idea. I strongly believe in humble tools potential. We are surrounded by a considerable amount of tools and instruments that can appear harmless, obsolete or useless and still can become fundamental for the development of one's own research; sometimes for example I use a lo-fi loudspeaker from the 1945 US Army to compose, as it adds and subtracts frequencies distorting the audio that it receives: this could lead me to further compositional choices. My music in the end does not have a very precise technique, I am not theorizing a model. What I believe is fundamental is the imaginary and the expressive ways of achieve it.
What artists have inspired you the most and with which of their works?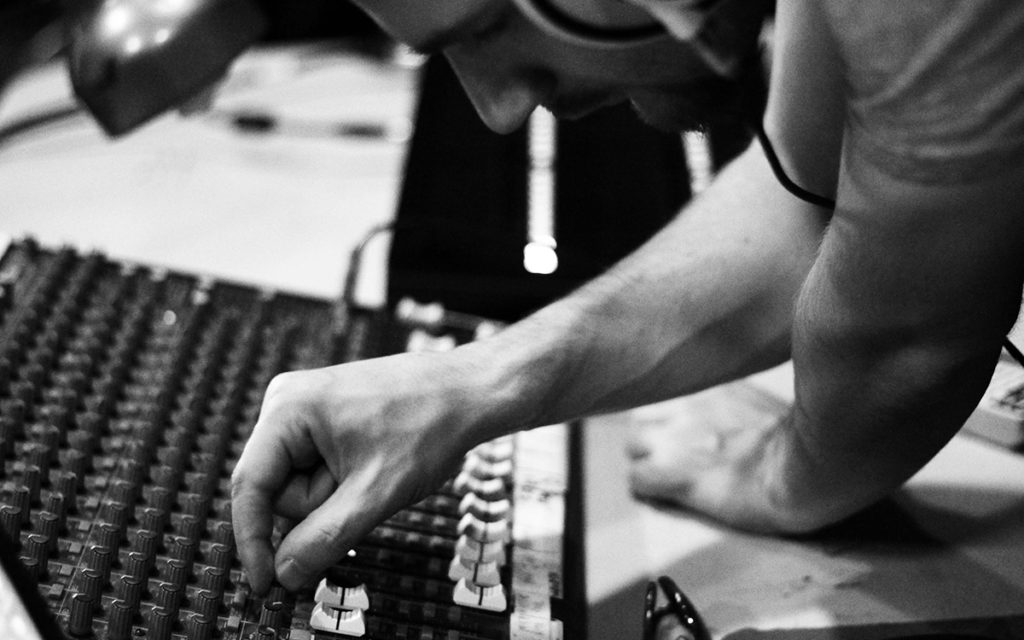 Along my journey I was particularly inspired by a series of artists: Firstly: Suicide (Suicide 1977), Foetus (Nail 1985 and Hide 2010), Autechre (Chiastic Slide 1997) are very important for my research of industrial rock sound and deep electronics; Other artists no less important: Enya (Shepherd Moons 1991), Angelic Process (Coma Waering 2012), Roly Porter (Aftertime 2011), Sun O))) (Zero Zero Void 2000), Big Black (Atomizer 1986).
Words by EVES
November 12, 2019